A white sheet of paper.
That's all you need to start with. After all, you have very specific wastewater treatment requirements – and we want to hear them. Then we design customized proposals to meet your needs. Our engineering experience guarantees the highest levels of quality tailored to your very specific requirements.
The right plant to treat your process water, cooling water or wastewater is the product of your requirements and our expertise "made in Germany".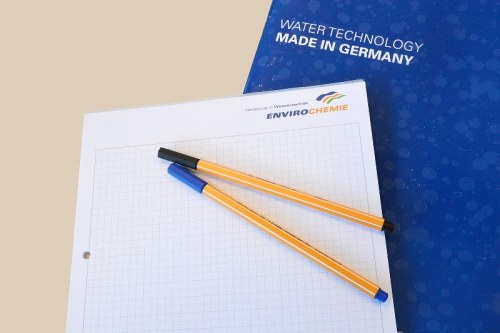 We ask the right questions ...
... and look forward to executing your projects.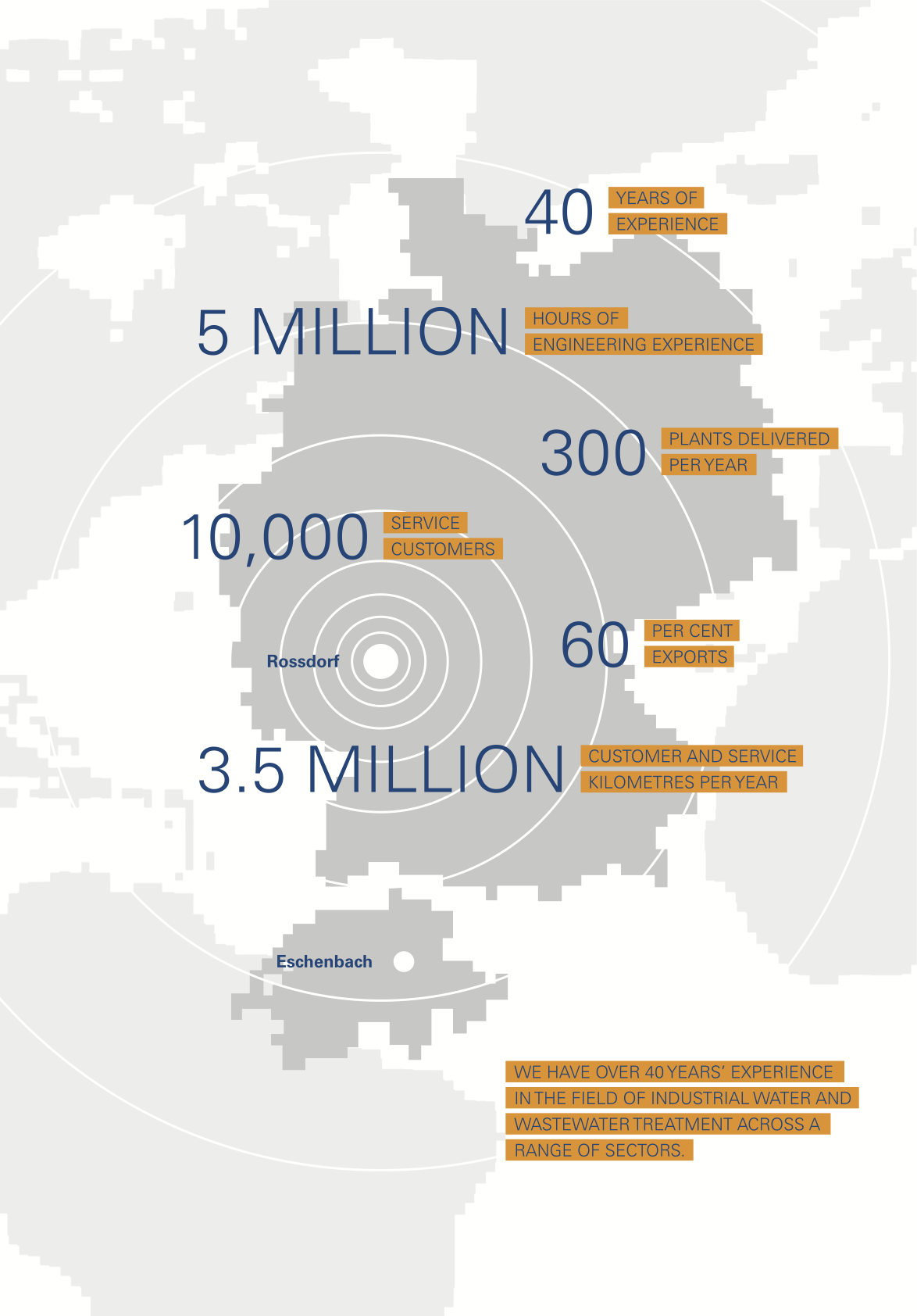 Our engineers appreciate a challenge.
Together, the engineers at EnviroChemie represent five million hours of professional experience. We build on this wealth of experience when tackling even the most challenging task for you: with consideration of both country-specific and industry-specific factors, and the customer's requirements. A plan is only ever merely the first step – we dive deeper into the details at our laboratory and technology centre. We design, validate and test, drawing on more than 30 pilot plants that are available for tests and data as we need them.
Our solutions are always the result of concentrating the power of German engineering expertise and experience.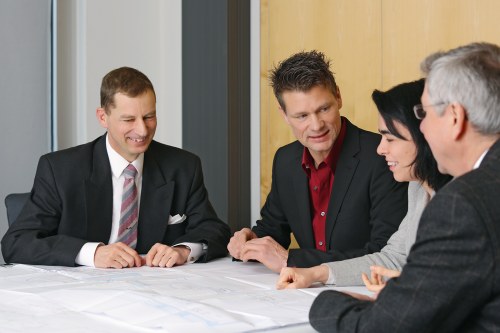 From theory to practice
Your plant is compiled of high-quality individual parts.
Robust, durable, highest quality
Our engineers adopt the latest best practices. The outcome? All components are extremely long lasting and energy efficient. Key parts are sourced from leading German and Swiss providers. We are diligent and precise in everything we do. Everything comes from a single source.
Even with major projects we pay great attention to detail.
We manufacture at four sites in Germany and Switzerland, where the plants are built by trained experts to our plans.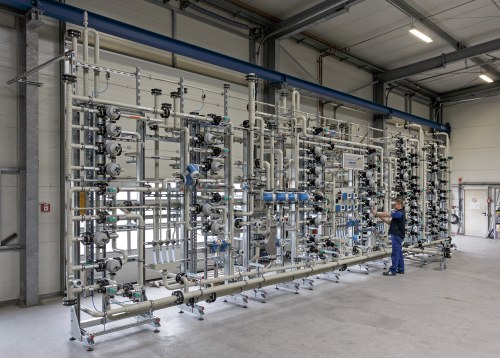 From Rossdorf to the whole world
"Made in Germany"
Our qualifications:
Certified under German water legislation
Accredited specialist firm for radiation protection
Quality Management certified according to DIN EN ISO 9001
Environmental Management certified according to DIN EN ISO 14001
Energy Management certified according to DIN EN ISO 50001
Health and Safety Management certified according to BS OHSAS 18001
SCC certified (health and safety at work)
TR EAC certified
Staff undergo continuous online safety training
Specialist in-house training programmes all year round
Own manufacturing facilities and specialists
We manufacture your plants at our own facilities in Germany and Switzerland. Our own experts also draw up the plans for the plant control and display systems. Our individual parts meet the highest standards of quality. We enhance customer safety by pre-testing all plant components. Factory acceptance is possible on request.
Our pledge: We plan and build your plant ourselves, and therefore provide everything from a single source to guarantee the quality of your system.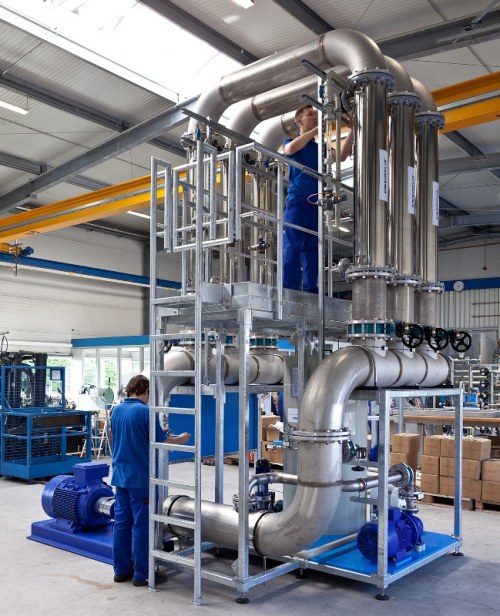 Customized plants
Customized water and wastewater systems
Our processes – developed in house

When it comes to identifying customized solutions, we draw on the entire range of our physico-chemical, biological or membrane technology processes to create a complex large-scale plant – or maybe even a particularly compact plant – that fits exactly into your production landscape. No matter what the solution ultimately looks like: you can rest assured that it incorporates the best of German engineering expertise. And comes complete with our comprehensive service portfolio. We stay at your side, and do not leave you alone once your plant has been put into service.

We accompany you all the way. As your partner for sustainable water treatment.

Physico-chemical treatment plant for detoxifying wastewater from metalworking processes.

Physico-chemical wastewater treatment of pit water

EnviroChemie has designed a wastewater treatment plant for SUEK, Russia's largest coal producer, at its D.A. Ruban colliery. The plant treats 200 m³ per hour of pit water from coal extraction that is contaminated with suspended coal particles, heavy metals and oil products. Some of the purified wastewater is returned to the production cycle for use as process water. Since the wastewater treatment plant treats sludge, the mining company has been able to dispense with a 13-hectare site that was previously used as a sediment reservoir. Physico-chemical processes are frequently used in the pharmaceutical, chemical and metal processing industries, in mining and the solar industry, and for cleaning processes.

Envochem® physico-chemical cleaning stage and Flomar® flotation unit for treating pit water from a coal mine in Kazakhstan.

Process water for polymer fibre production in Pakistan

A plant for recycling process water was designed for a polymer fibre production facility in Pakistan. Well water is desalted by Envopur® reverse osmosis and the residual salt content treated in an Envochem® ION ion exchanger plant to recycle it for process use. Ancillary plants recycle drinking water and neutralize wastewater. A chemicals store was also included in the planning scope.

Membrane technology – such as micro filtration, ultra filtration, nano filtration or reverse osmosis – is used to filter dissolved and undissolved solids out of the wastewater. Membrane technology is a compact procedure that is frequently used in freshwater treatment, pure water production, rinsing water recycling and ongoing bath maintenance processes to separate solids or biomass, or to remove salt.

Envopur® process water treatment plant using membrane technology with a capacity of 100 m³ per hour, in use at a polymer fibre production facility in Asia.

Biological wastewater treatment for an ice cream factory in Poland.

A multi-stage biological Biomar® plant cleans the entire wastewater for an ice cream manufacturer in Poland. A combination of anaerobic and aerobic cleaning stages treats 240 m³ of wastewater a day. The biogas produced during the biological decomposition process is used in a heating boiler, which significantly reduces energy costs. Aerobic and anaerobic processes are used to biologically treat the water. Biological procedures are particularly suitable for treating wastewater from the chemical and pharmaceutical, food and beverages, or paper industries.

Depending on cleaning performance requirements, biological procedures may be combined with other processes.

Biomar® multi-stage biological wastewater treatment plant with a capacity of 240 m³ per day, in use at an ice cream production facility.
We share our expert knowledge
Your staff benefit from our training programmes
Easy to use
Deep down inside, our plants are full of outstanding engineering expertise, but on the surface they are easy to operate using the EnviroChemie plant control unit programmed specially for your needs. We will show you how! We can train your staff on site if you want. Together we can optimize your plant.
Our German engineers are eager to share their in-depth knowledge with you: we support the genuine and fair transfer of knowledge.